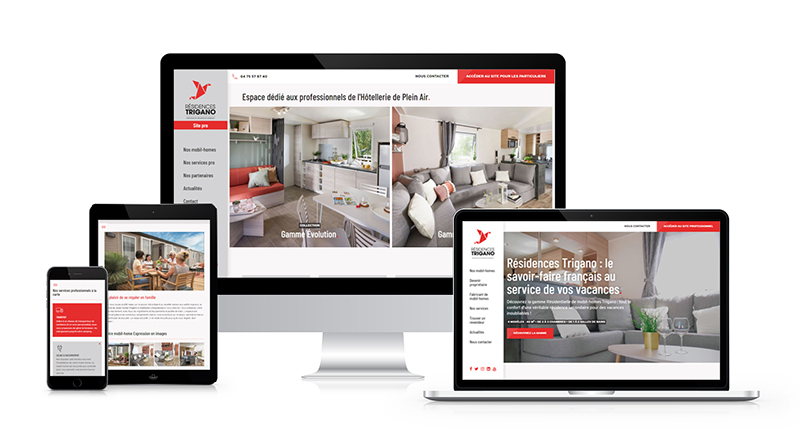 Résidences Trigano would like to welcome you to our new website!
As we are always striving to satisfy our clients, partners and employees, we would like to present our new website, where we can showcase our business, products and services.
With a more modern, intuitive and enhanced feel, our website will be THE place you come to find all the information you need for your project!
Two sites in one: one for private customers and another for trade customers
---
So as to set out the services and products we offer, we have designed two different spaces: one for private customers and another for trade customers. As such, we've improved its content to make browsing this site easier for both private and trade customers.
It now has a modern interface, two spaces and more content, information, tips and new features.
Private customer space:
You can find general and technical information about our residential mobile home ranges for private customers with downloadable product sheets.
An intuitive mobile home simulator will let you view mobile home personalisation at every stage: choosing a model, selecting cladding colours, etc.
The site is full of helpful tips on becoming a mobile home owner.
Information about our network of dealers so that you can find a point-of-contact in your area, who will guide you throughout your buying project.
A blog with news, tips and tricks, etc.
A summary of all the services provided with our turnkey projects: transport, siting/commissioning, decking installation, etc.
Trade customer space:
You can find all the information you need about our EVOLUTION range mobile homes, designed for rental purposes, with their product sheets,
These pages also include information about our services aimed at trade customers, such as rental packs, financing, second-hand trade ins, etc.
A non-exhaustive list of partner campsites,
News about the company and a calendar of events that we have the pleasure of participating in,
There is also a customer area with access to the photo gallery, video gallery, technical drawings (siting and commissioning plans) and your representatives' details.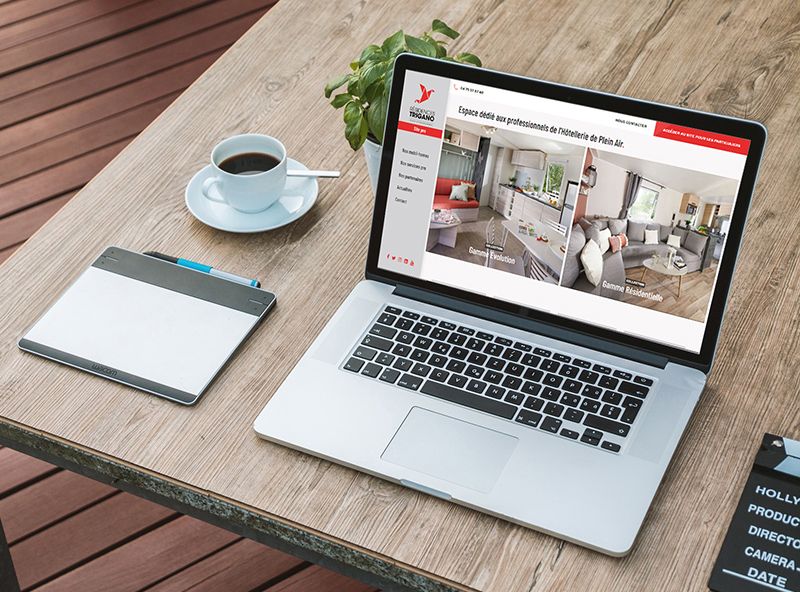 This new website gives you the chance to find all the resources and information about your mobile home projects in one place. We hope you love this new interface as much as we do!
Everyone from the Résidences Trigano team hopes you enjoy browsing our website!