The residential range for campsite operators
Would you like to rent out your plots on a yearly basis to private mobile home owners? Anything is possible! Résidences Trigano will guide you throughout your project, offering you the Residential range developed in collaboration with and for mobile home residents! The collection offers mobile home owners optimised layouts, making them perfect as second homes! The Residential range provides campsites new development opportunities by being able to create residential areas within your site.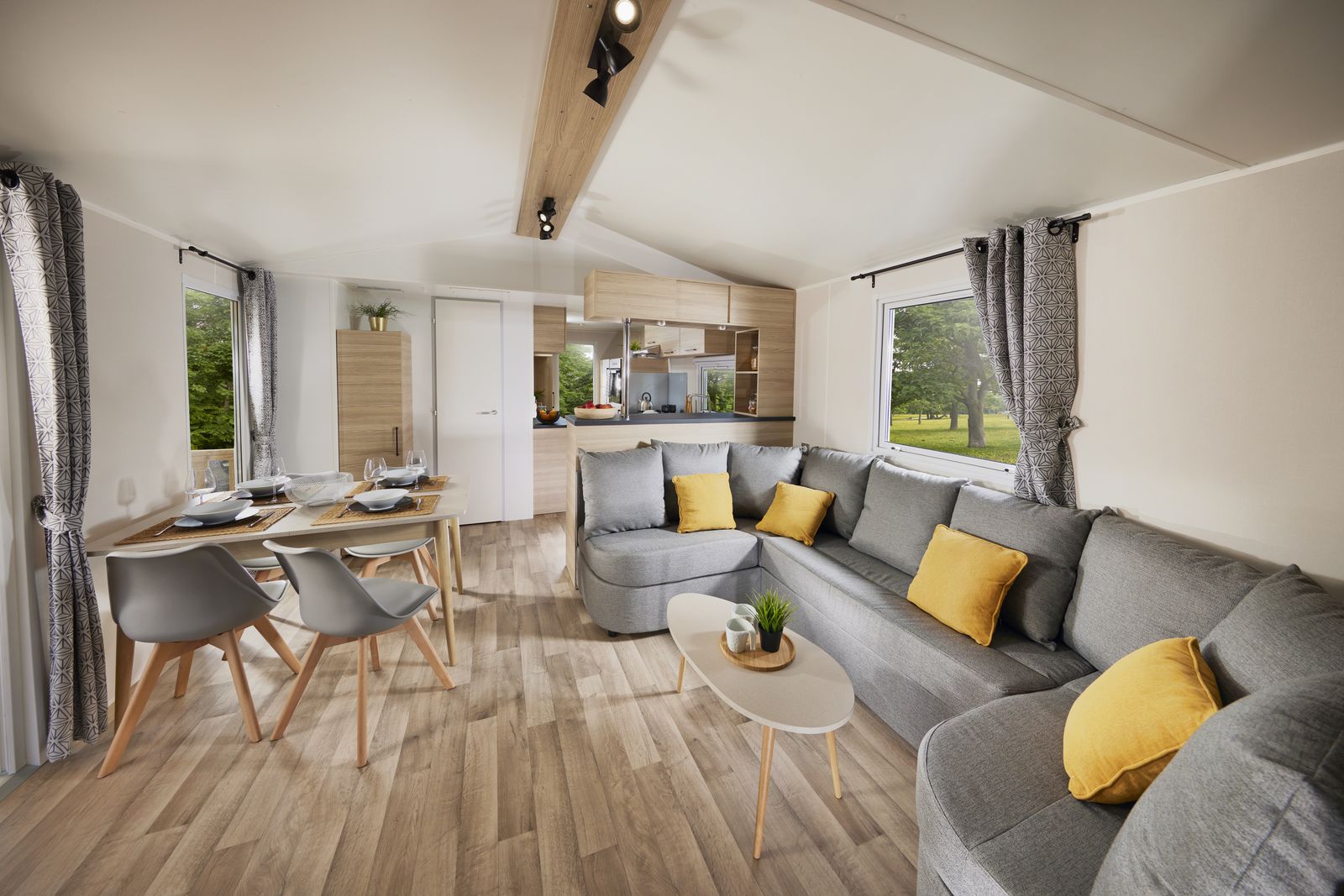 ---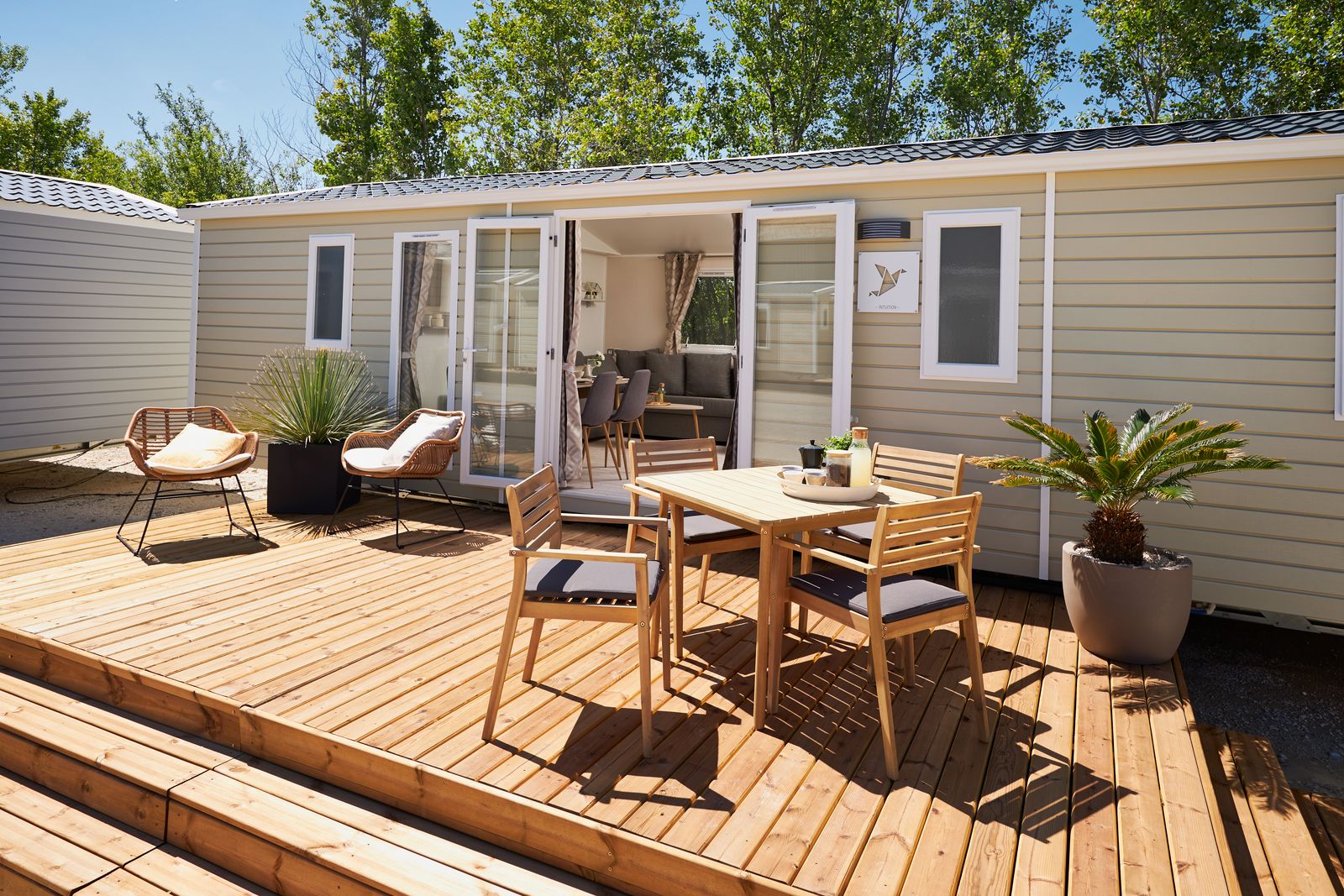 Create residential areas
By creating residential areas, you're not leaving anything to chance! That's the real philosophy on a campsite. Receiving residents requires a completely different approach to holiday rentals.
However, the two are compatible with their very different objectives. Residential guests can generate fixed income throughout the year by renting plots to them: a new way to develop your campsite.
Our residential mobile homes
The Residential range consists of four 40 m² models with 2 or 3 bedrooms and 1 or 2 bathrooms. It also boasts a wide range of layouts to satisfy the needs of as many of your customers as possible.
Visit the private customer website to discover the whole range.
Discover the Residential range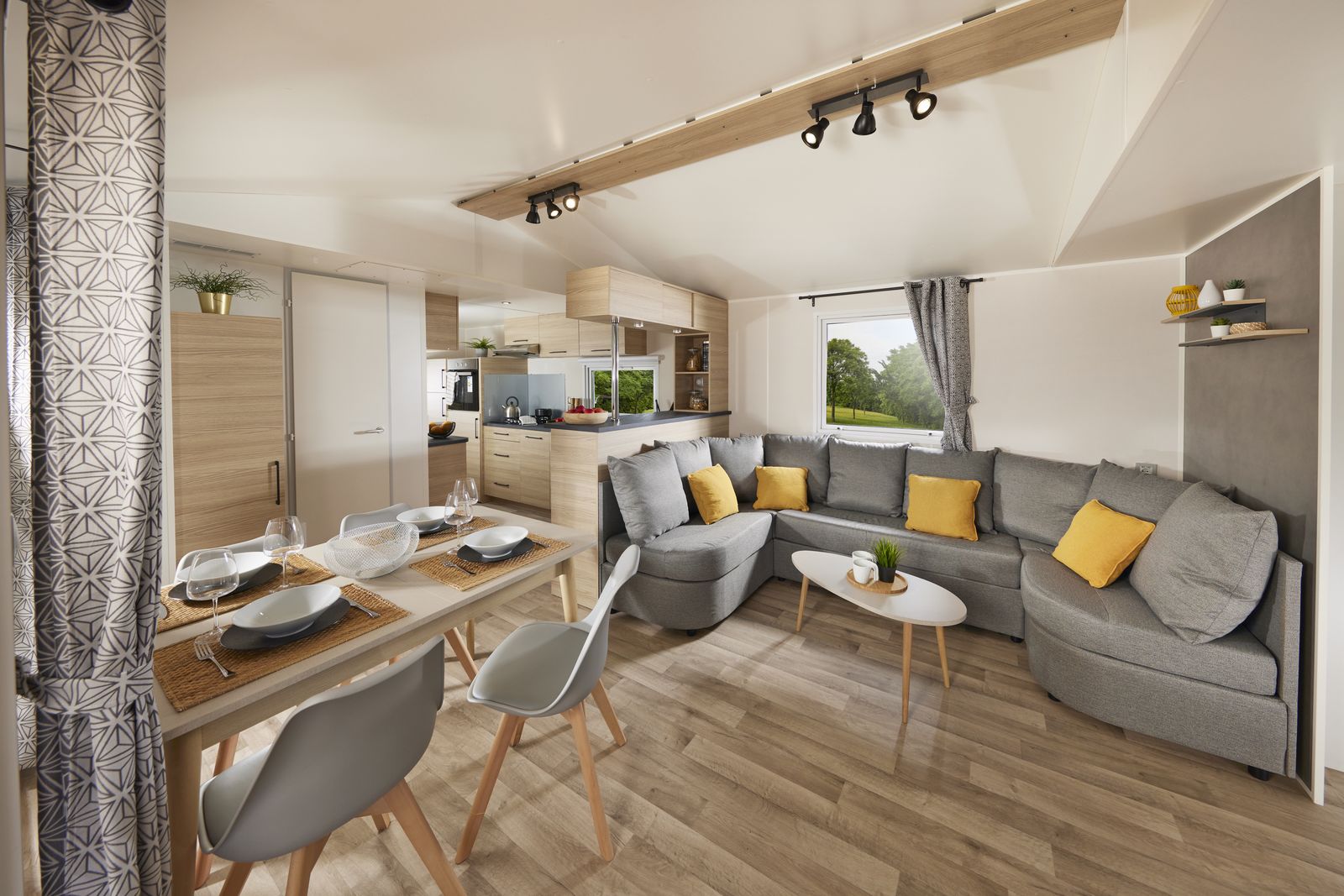 Become a partner campsite
Become a partner campsite and offer our mobile homes for resale on your campsite. Résidences Trigano will support you in setting up this new venture via a support programme and product training. This venture will allow you to generate additional revenue and build a real turnkey solution for future buyers!
Find out more