Résidences Trigano can help campsite operators market their rental portfolio with a customised study of their situation and needs. To do so, we put campsite managers in contact with our tour operators for the best return on investment with complete peace of mind.
Marketing support
---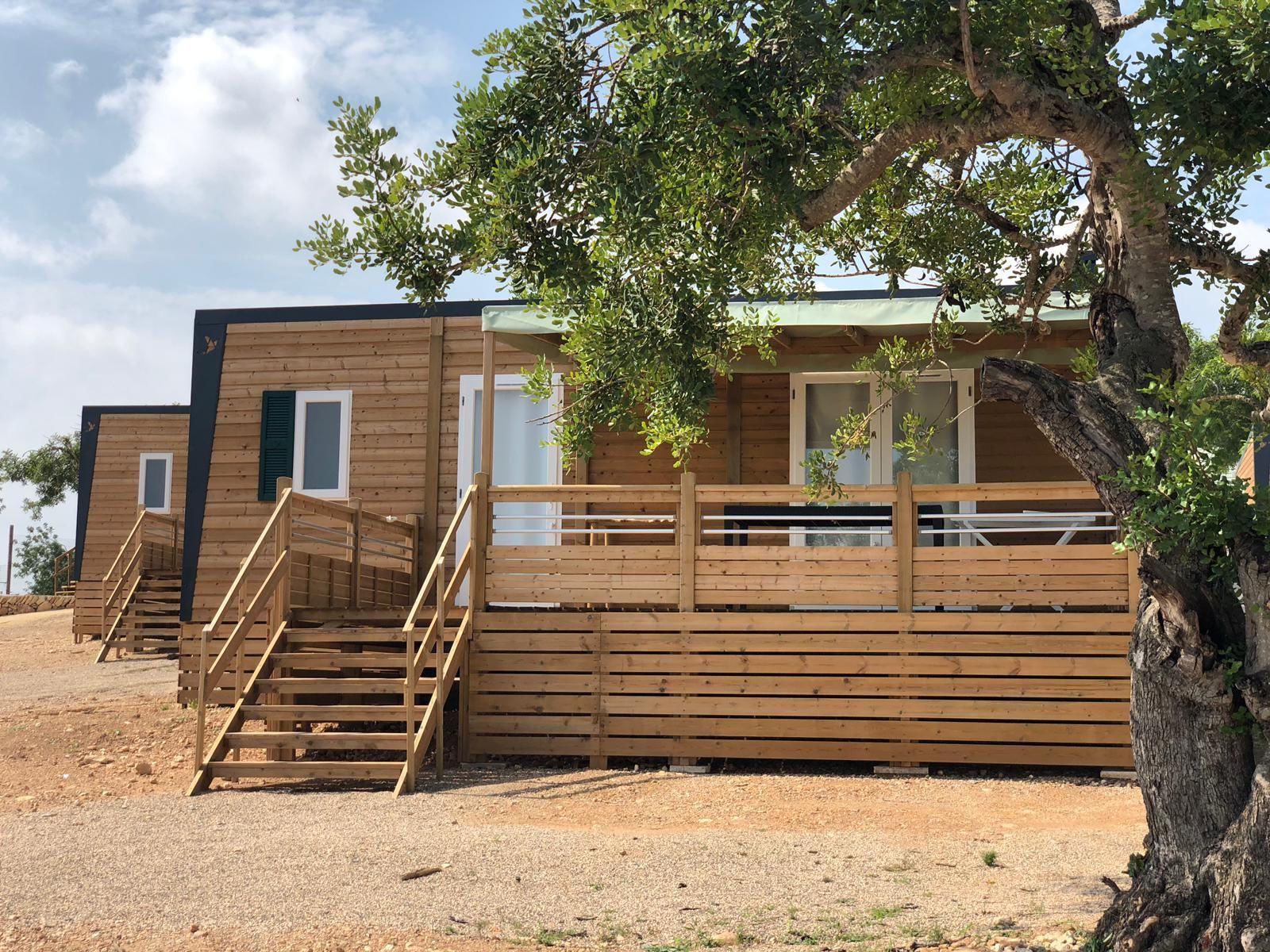 Marketing support from a tour operator (TO) or an online travel agency (OTA) is a real Résidences Trigano bonus. Marketing is paramount when it comes to making sound investments and growing a rental portfolio.
Through booking management, arranging contracts with business associations and providing media visibility, our tour operator partners have substantial clout in maximising your rental income and guaranteeing profits. Do not hesitate to contact your Résidences Trigano sales representative for a customised study.
Contact us
What's in it for your campsite?
---
Your campsite can expect fixed income for its future investments without having to worry about marketing its mobile homes, but with guaranteed independence.
This solution means you can self-finance your mobile home purchase(s) with a contract that guarantees fixed rent over 1 to 5 seasons, or even 7 years. That way, your campsite has a strong argument for obtaining credit from a financial institution (backing from a financial plan).
ALLOTMENT CONTRACTS are a solution to support you when preparing a financial portfolio to make a case to the lending organisation.
This option allows you to maximise the occupancy rate even outside of peak season and simplify everyday management.
It is also a solution that allows you to increase your visibility on all of the TO/OTA's sales channels, which attracts new guests to the campsite for direct sales.
Learn more about TOs / OTAs
---
The role of marketing tour operators
Marketing tour operators can help campsites expand or renew their rental portfolio by offering allotment contracts. Allotment contracts are a profitable financial solution.
How do tour operators / OTAs work?
TOs / OTAs offer the campsite fixed rent (via allotment contracts/block booking) for a certain number of mobile homes (stocks) for a period of 1 to 7 seasons. They then also take care of the marketing via their sales platform. Within the OTA's framework, the campsite operator still takes care of receiving the guest, meaning that they can still interact with new customers and build their loyalty.
How can I use this service?
Résidences Trigano works with long-standing partners who specialise in mobile homes in order to provide you a TO or OTA solution. Talk to your sales representative, who will refer you to one of our partners.
Spotlight on Mister Camp: a long-standing Résidences Trigano partner
---
Founded at the start of the noughties, Mister Camp was the first tour operator specialising in the camping sector to invest in marketing holiday homes on the Internet. A modestly-sized tour operator, the team is made up of around ten people with its own call centre based in Nantes and today manages more than 15,000 bookings per year for more than 100 campsites throughout France and Spain.
The excellent occupancy rates enjoyed by the holiday homes managed by Mister Camp will ensure your services obtain a substantial increase in turnover and you'll indirectly benefit from all the marketing that Mister Camp will do for your campsite.
Thanks to our long-standing business relationship, Mister Camp has an exclusive offer for campsites that purchase Trigano mobile homes by offering preferential rates to block-book part of the fleet purchased. This win-win partnership means you can financially secure your rental portfolio by partially outsourcing the marketing.