A quick and easy way to get your mobile homes ready for holidaymakers!
Are your holiday homes fully equipped and ready to welcome guests? Résidences Trigano offers a brochure with a broad range of rental packs in line with your mobile home's capacity and model (crockery, bedding, outdoor furniture, etc.). With a range of colours and different quality choices, you can pick rental packs that best suit your holiday homes!
To make life easier for your guests, opt for our Résidences Trigano rental packs! We've got all the essentials covered to satisfy your guests' needs without them having to ask you for anything!
---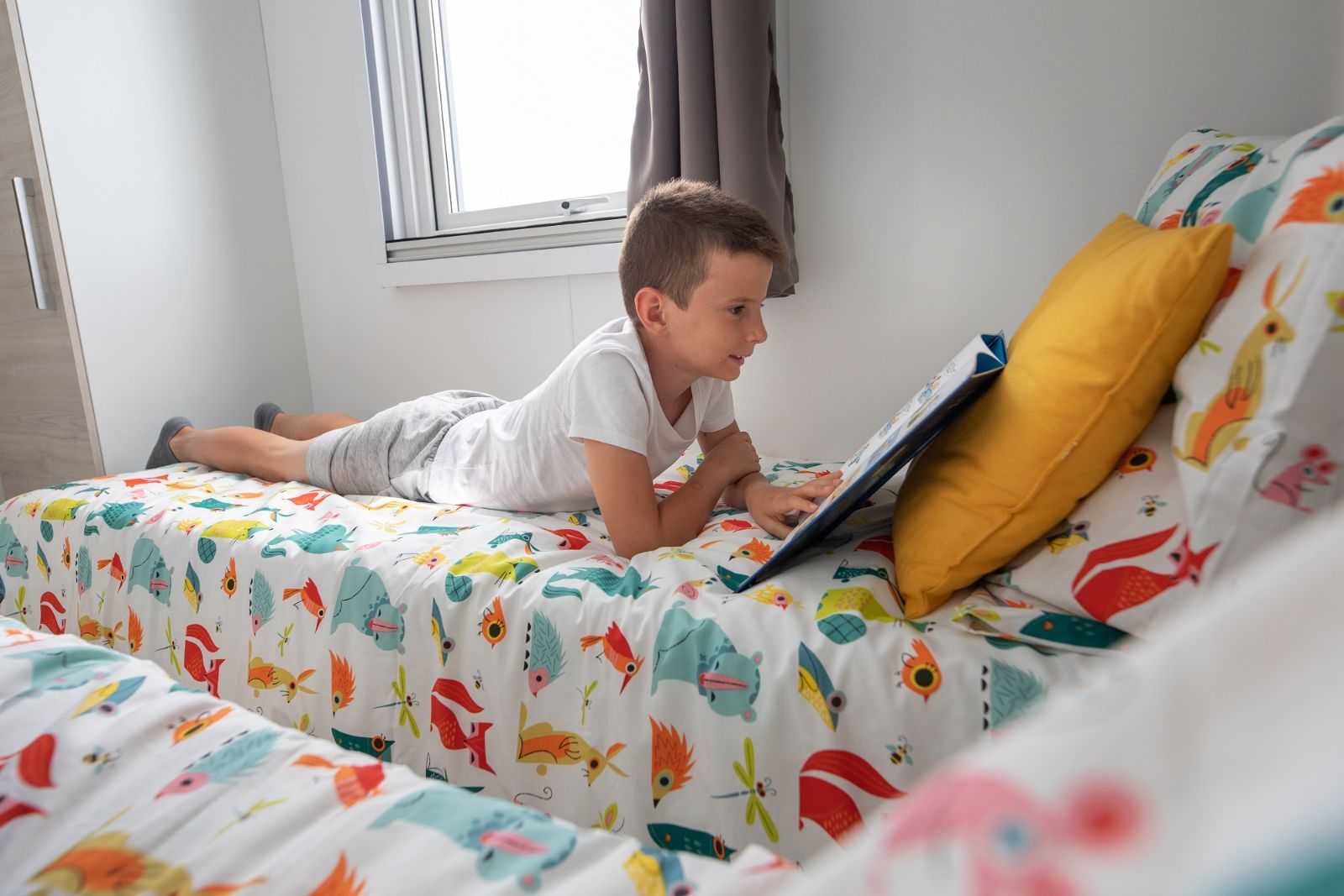 Bedding pack
Bedrooms are equipped with the main bedroom items, such as bed bases and mattresses. For pleasant, restful nights, we offer the bedding pack, which includes:
Pillow
Duvet or blanket
Mattress protector
Home basics pack
This comprehensive pack is virtually essential for guests to be able to cook and eat comfortably. It also includes very practical cleaning items to help guests look after your mobile homes. The home basics pack includes:
Small appliances
Kitchen accessories: plates, glasses, cutlery, salad bowls, dishes, jug, etc. There are several crockery designs to choose from (colour, style, etc.).
Cookware: casserole dishes, frying pans, saucepans, etc.
Kitchen utensils: corkscrew, tin opener, skimmer, knife, etc.
Storage items: draining rack, cutlery tray, coat hangers, etc.
Household and cleaning items: dustbin, broom, mop, ashtray, toilet set, etc.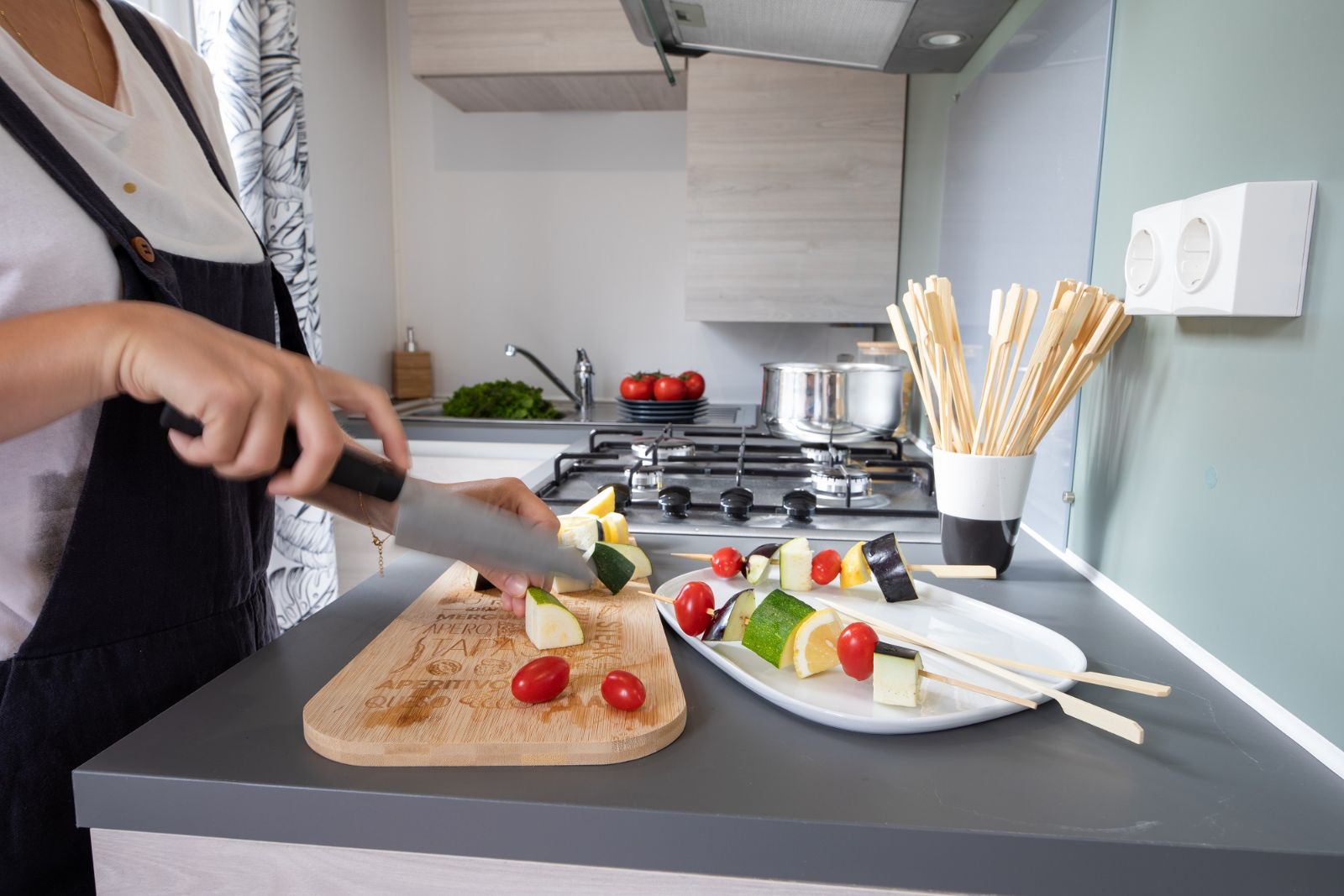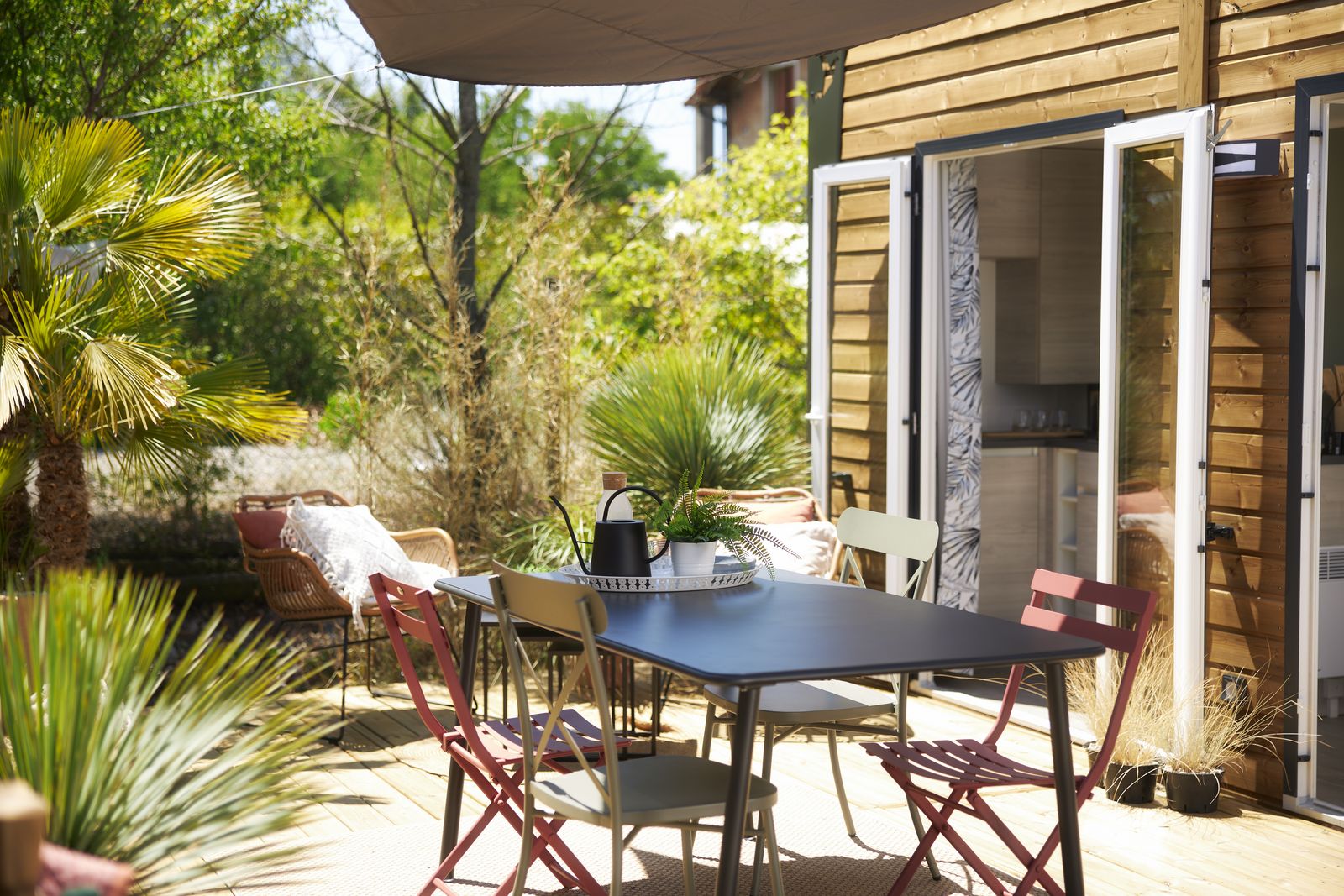 Outdoor furniture pack
Your holiday home's outdoor furniture plays an important part in your guests' holiday. You can take your decking to the next level and offer guests al fresco dining thanks to our outdoor furniture pack, which includes:
Outdoor table
Garden chairs
Parasol and parasol base
Sun loungers
Barbecue or grill
Would you like to order our rental packs to get your holiday homes ready for guests? Contact our sales team and they will recommend the packs that best suit your requirements.
Find out how to contact your sales representative